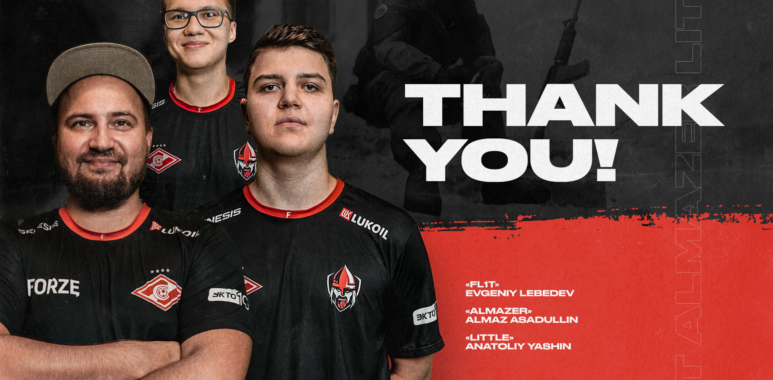 Forze CS:GO roster changes
It's time for global changes in the Forze CS:GO roster. Today we say goodbye to 🇷🇺 Anatoly "liTTle" Yashin, also two players leave the active roster – 🇷🇺 Almaz "almazer" Asadullin is put up for transfer and 🇷🇺 Evgeny "FL1T" Lebedev is sent to inactive.
Anatoly "liTTle" Yashin joined forZe as a player back in September 2017, for the last two years he worked as a head coach. Almaz "almazer" Asadullin has played for Forze since July 2017, Evgeny "FL1T" Lebedev joined us a year later – in July 2018. Together with them and under the leadership of Anatoly, our roster performed at the best world tournaments, together we achieved many victories, including at CIS Minor 2019, DreamHack Open Winter 2019, took second place at BLAST Pro Series: Moscow 2019, for the first time in the history of Forze entered play-off Epicenter and participated in two seasons of ESL Pro League.
Sergey "MegioN" Ignatko, CEO of Forze Esports:
"Parting is an inevitable stage necessary for the development of both the team and players. Together with Anatoly, Almaz and Evgeny we achieved great results and won many trophies. With our support, FL1T and almazer have grown into world class players. liTTle after being in the organization was also able to declare himself as a talented coach.
I wish the guys success in their future careers!"
Forze CS:GO:
🇷🇺 Andrey "Jerry" Mekhryakov
🇷🇺 Alexander "KENSI" Gurkin
🇷🇺 Alexander "zorte" Zagodyrenko